In addition to the core programs, Arizonans for Children has developed a variety of special programs, which ensures that special interests, leadership development, and recreational opportunities are addressed. Please check often for upcoming events and new programs.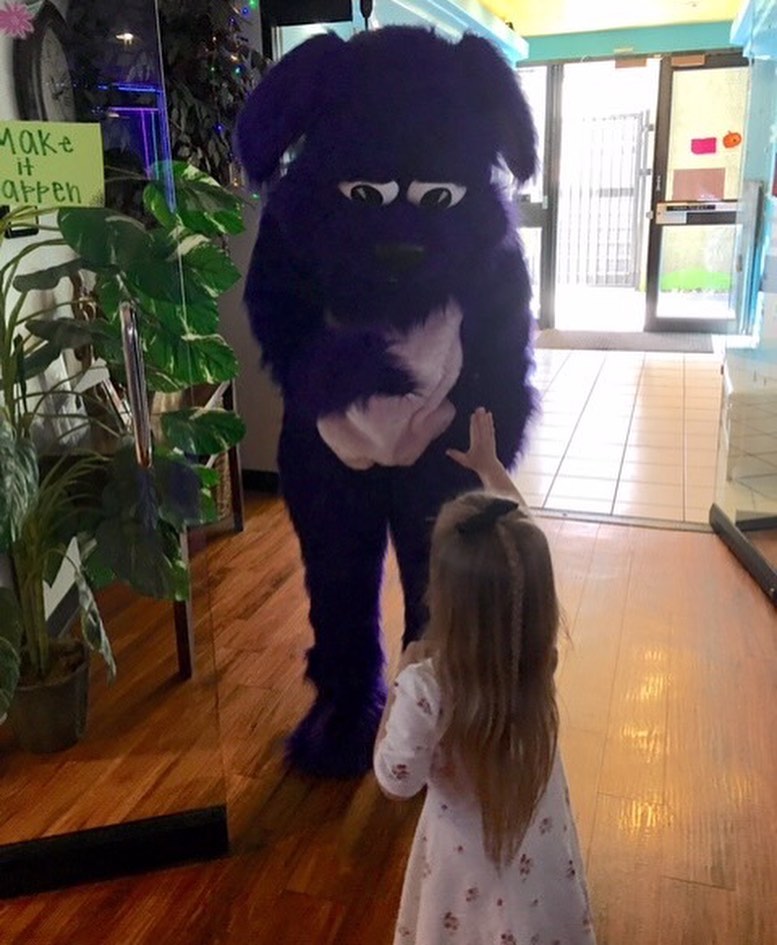 SPECIAL EVENTS
Arizonans for Children takes foster children on excursions to many unique cultural activities and centers throughout Arizona. Using teams of volunteers and in-kind donations, we are able to provide foster children with a variety of experiences that will begin to broaden their view of the world and their place in it.
ENCHANTED ISLAND AMUSEMENT PARK FOSTER FESTIVAL ANNUAL EVENT
For over a decade now, the owners of Enchanted Island Amusement Park have partnered with Arizonans for Children to hold a glorious event for foster children and their families. The entire amusement park is opened to foster families, while our donors contribute food, drinks, games, music, rock climbing, bounces, zipline, a petting zoo and entertainment. Our community partners provide services such as haircuts, mentoring, and vital information on benefits available to foster families. In 2023, 5,000 foster children, foster parents and volunteers attended. Click on the Video below to see what transpired. This is an annual event. Special thanks to all of our Donors and Community Partners.
"WOW OH WOW WHAT A FANTASTIC DAY FILLED WITH SUCH BEAUTY!! THANK YOU SO SO SO MUCH FOR ALL OF YOUR EFFORTS TO MAKE SUCH A SPECIAL DAY FOR SO MANY!!!- Chris from Northwest Christian School

My daughter and I had a wonderful time volunteering! It was so rewarding and seeing how excited the kids were to get a fresh haircut was heartfelt! Susan from Discover Card

That was an amazing event. As a former DCS employee, I would have to say that was one of the most life-giving events I have ever seen for those in the foster care system. Scott from Catholic Charities
TRAIN PARK PICNIC
During the month of January from 2004 – 2023 in conjunction with the Model Railroading Society, Arizonans for Children held picnics at the Adobe Model Train Park. In addition to being served a hot picnic lunch, the children played with the numerous model trains and were instructed about their operation by members of the model train society. Five trains that both adults and children can ride on operate continuously during the picnic. Each train holds 25 people and each ride lasted for 30 minutes. The trains travel into the desert through miniature cowboy towns, ranches and farms. As soon as the ride would end the children would get right back in line for the next train. This is an annual event.
Children's Holiday Party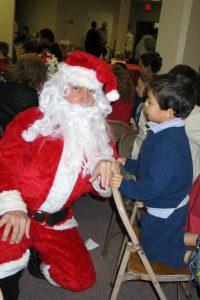 For the past 20 years, Arizonans for Children has been organizing an annual holiday party specifically catered to foster kids in Arizona. In the year 2022, our event saw an attendance of 475 people. We took great pleasure in providing a delightful feast consisting of hot turkey, mashed potatoes with gravy, salad, vegetables, and delectable pastries. Throughout the party, a DJ played music that was specially requested by the children, resulting in lively dancing in the aisles. The party received an extra touch of magic when Santa Claus and the beloved mascot of the Phoenix Cardinals, Big Red, made a special appearance. Following the exciting visit, it was time for the distribution of presents. Each and every child was overjoyed to receive multiple gifts, making the occasion truly memorable.
"This was the best day of my life." Foster Child, 12/20
"I want to thank you for such a great Christmas party. The kids are still talking about the Christmas party and can't wait to open their gifts." Savena Stewart, 12/09
"What an amazing holiday party , Saturday was….thank you ALL so much we had a great time….and you all did so much to make it wonderful…….We heard so many BIG KIDS saying WOW!!! as they were walking through the parking lot opening the wonderful gifts you put together for them the little ones are always excited … so thanks again for a wonderful time God Bless and Merry Christmas to you." Cindy Moreno, 12/09
"Tears came to my eyes and heart as I read of all the wonderful support for the holiday party. Another amazing accomplishment by the Board of AFC. Merry Christmas!" Hugs, Jackie Flowers, 12/09
Community Event Tickets
Arizonans for Children contacts community event vendors and solicits and then distributes the tickets to children in foster care. The tickets are given to foster children in various group homes. These tickets were to: Suns games, Diamondback games, Phoenix Mercury, Baseball Spring Training games, Arizona Ballet, Great Arizona Puppet Theater, Polar Ice, Arizona Youth Theater, Shrine Circus, Phoenix Children's Museum, Heard Museum, Desert Botanical Gardens, Rawhide Wild West Town, Phoenix Art Museum and Phoenix Zoo.
From January 1, 2003 – December 31, 2019 we distributed 53,769 tickets worth $854,683.