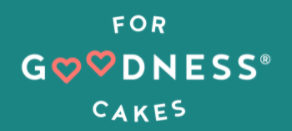 "Our mission at For Goodness Cakes is to give individual youth at least one special moment that is about them. By providing a child a treat made especially for them, it gives them some much needed time to not feel the increasing pressure of their socioeconomic situation, but rather help nurture optimism and confidence at a critical age."
Mentors can get FREE cakes for their mentees! These are great for birthdays or even graduations. Please click the link for the order form and order guidelines. Cakes must be requested at least 10 days in advance and will need to be picked up from our Phoenix or Mesa Visitation Center.
Click here for the form and check out their website here!